Wir bieten
Technologie| Entwicklung | Beratung | Service
Persönlicher Service und Quälität seit 25 Jahren.
Ihr Partner für Weiterentwicklung und Problemlösung nicht nur in der graphischen Industrie!
LED Normlicht
PDF Portal
What we can do!
Über uns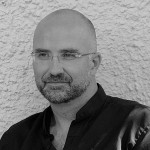 I have been providing IT services to industry for 25 years now. Together with our team members we provide a range of services. This includes consulting, workflow design and integration, training, hardware and software development. In order to face new challenges and stay flexible I interested for new industrial sectors. I work together with reputable manufacturers and develop also custom solutions. Integration with existing systems is of utmost importance – investment protection is the keyword of the time. You have already invested time and money. My work ethic is "analysis – proposal – realization". Healthy growth is the motto. For larger project I have a small team with "old hands" and "young foxes". This means both innovation as well as industry knowledge.
Since my start of DTP 1990 I have worked as user and technology consultant. I realized, among other things, projects for Xerox, Sony DADC, Roto Longo, Saxon newspapers and others. As head of LacunaSolutions I bring customers, vendors and developers together and realize your projects. Despite my affinity for technology I pay attention to business thinking and am sympathetic to all sides.
You have any further questions – We have answers!
Alexander Demmler
News about our LED-Normlight products you get here …