SmartLightningSystem Entry receives an EDP-Award. Read more …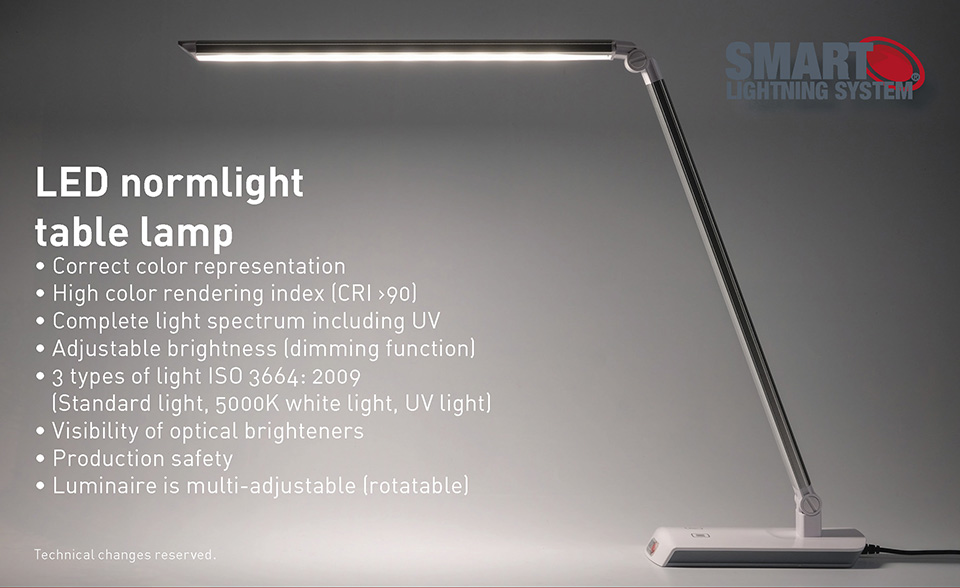 This entry-level solution is currently the only product of its kind. Small, lightweight, flexible, ISO compliant.
Benefit from the advantages of modern lighting technology in your everyday production. Whether it's the release of printed products and contract proofs, soft proofing on the monitor, quality control or attractive lighting in your workplace, this elegant lamp is a valuable helper. Let us convince you and buy a SmartLightningSystem® – Entry.
Price information Germany: 300, – € + VAT + Shipping + Customs
Productsheet: sls-entry-en.pdf